4 min read
NAML is paving the way for reuse of outdoor materials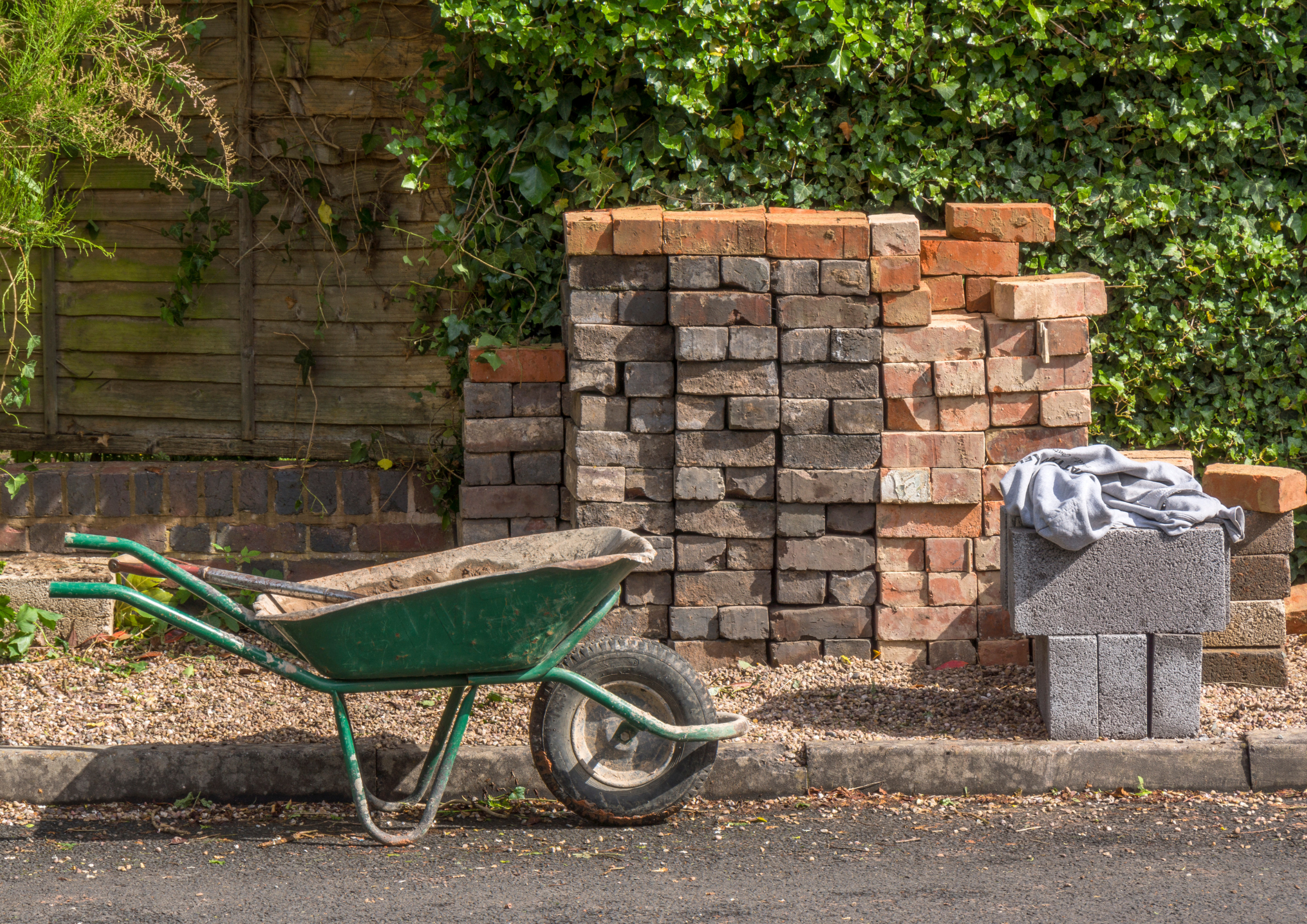 There has been a growing interest in the circular economy and reuse in the building, construction and real estate industry in recent years. The construction industry is one of the main sectors where there is great potential for better use of material resources and for reducing greenhouse gas emissions. A large part of what is considered 'waste' today can be reused, but this requires planning, mapping and documentation. When it comes to reuse in the construction industry, the focus is often on building materials and interiors, but an area that is currently underexplored is the potential for reuse of outdoor materials. However, the Norwegian Landscape Gardeners and Contractors Organisation (NAML) is going to change this. We spoke with Karsten Raddatz, chairman of the board of NAML, and Tim Fosvold of SI Stenlegging AS, to learn how NAML is going to pave the way for reuse of outdoor materials in the construction industry.

NAML's member organisations largely handle products and materials that sits under category 7 'outdoors' in the table of building elements. What materials does this include, and which represents the greatest potential for reducing greenhouse gas emissions?
Most often this includes products such as coatings, edges and plants. These are materials that are mainly made of concrete, granite, brick, steel and wood. All of these materials present great opportunities for reducing greenhouse gas emissions. Stone is often transported from across the world, and concrete and steel have a significant climate footprint during its production. Whilst plants, bricks and wood have the least potential, they often constitute very large quantities that can easily be reused in other projects, explains Fosvold.
In terms of requirements for documentation, outdoor materials are a lot easier to reuse than other building materials, and is something that property owners can start doing already today. Despite this, there is limited information about projects where there is a strong focus on the reuse of outdoor materials.
Are there any examples of previous projects where there has been significant reuse of such materials?
Several of our members in NAML have extensive reuse in some of their projects. Some projects that are currently underway are Operastranda in Bjørvika and Vollebekk Torg. But in the near future, we will also see reuse being implemented in smaller projects such as private gardens and courtyards.
Projects that have clear ambitions for circular economy and implement reuse, are often planned by the property owners and contractors. But an important factor for successfully reusing outdoor materials, is to ensure early involvement of landscape contractors and landscape gardeners. This gives them the opportunity to contribute in setting the ambitions for reuse on the project, and to get started with planning and mapping of reuse solutions early.
Does NAML experience that circular economy is addressed in such a way that their member organisations can contribute optimally when they become part of the value chain?
We experience in some projects to get involved early, often through collaboration agreements. Early involvement in such projects means that the property owner, the responsible designers and us as the contractors, gets the best possible starting point. This gives us the time to plan, procure materials and measure feasibility. This allows us to collaborate over time to achieve a common goal. Projects like these will rarely benefit from late involvement of landscape gardeners and contractors. By this stage many material potentials and solutions will be missed or not considered. In projects like these, too short of a time frame from contracting to start-up can often be problematic in terms of obtaining materials and finding suitable solutions.
An important step in order to increase the reuse of outdoor materials is to strengthen the role of landscape gardeners and contractors in the reuse processes. This is why NAML chose to partner up with Loopfront in order to strengthen their work with circular economy. Loopfront will help NAML's members to implement their own circular activities and give them the opportunity to reuse outdoor materials across organizational boundaries. The goal of the collaboration is to restructure and digitize the industry in accordance with the circular economy and reduce waste associated with their member organisation's activities.
How does NAML believe that such digitization will affect their results?
We believe that a partnership with Loopfront will provide more opportunities and better understanding of the potential that lies in the circular economy. We strongly believe that it will help our members to more easily and more often find the materials they seek and need in their projects. It will also increase the focus on reuse and recycling. Over time, we believe that our members will take full advantage of the potential in the system and see the value both ways; both when buying and selling. The landscape gardening industry is at the forefront of green and climate-friendly matters and together with Loopfront we will be able to help raise our members' competence and opportunities even further!
Do you want to get started with planning for reuse?