27 min read
Digitization and documentation for a circular construction industry at "Arendalsuka"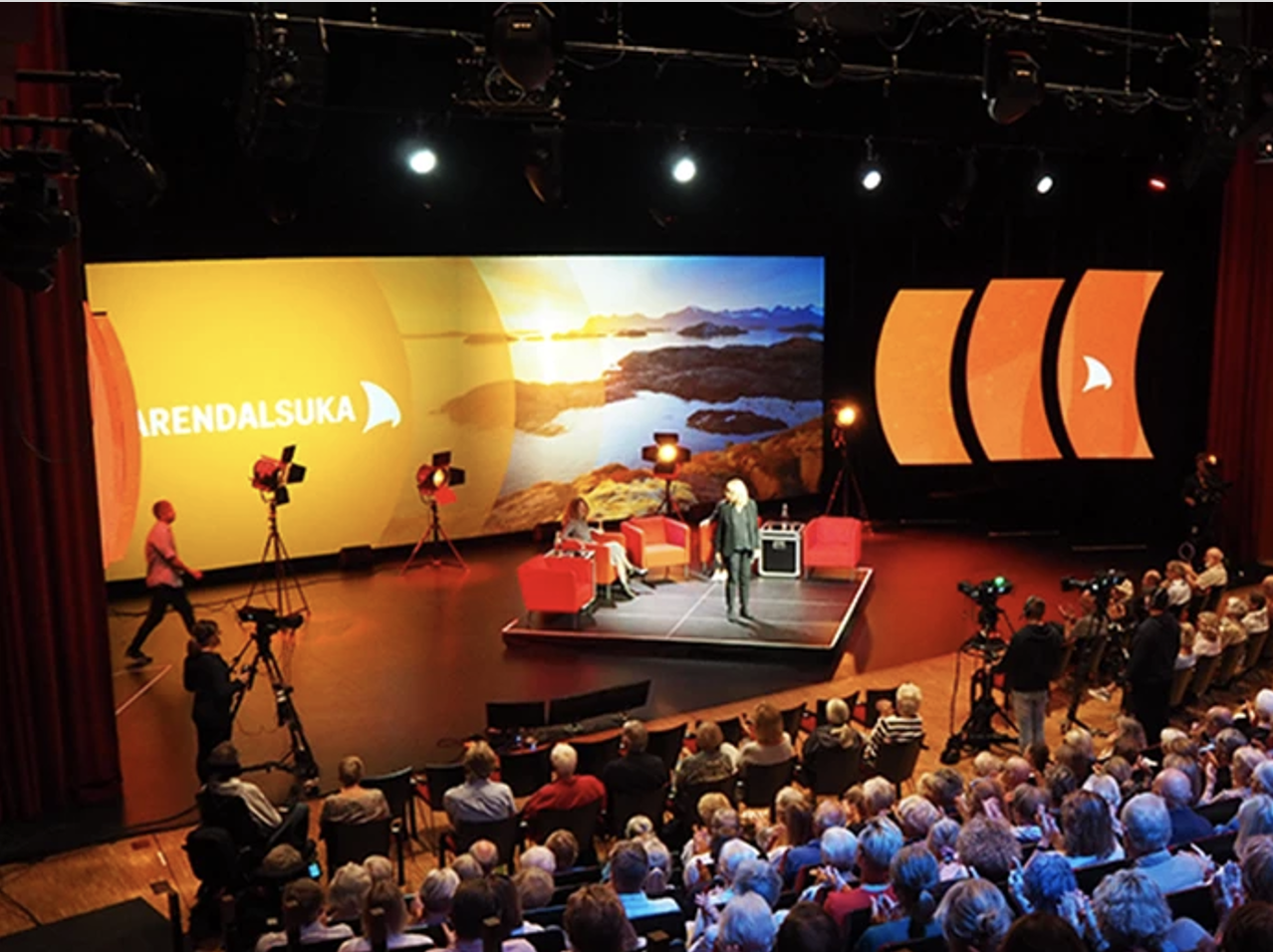 For those of you who didn't get to participate at Arendalsuka, we have made a summary of the most important things that were discussed within the construction segment. Topics that were reviewed included the climate issue, green change, technology optimism and the jobs of the future - so there is a lot of exciting things happening in this space!
A Meeting Between Innovators and Circular Supporters
This year, the most significant part was quite possibly the joy of being able to physically be together again. The thrill of networking, learning, influencing, conversing and lobbying. There was great excitement mixed with a hint of accumulated social caution - but we can get used to this again!
Time to Implement: Circular Measures for Sustainability
About 30 players in the construction and real estate industry had joined forces to arrange a large number of seminars under the vignette Bygg Arena Arendal. If you did not catch them, you can watch them all here.
There was solid agreement among the players in the construction industry; that the time ahead is now about scaling and moving fast. To use what we have learned, tested and implemented in sustainability and circularity in recent years and to turn this into the new standard of building.
The business community now looks far ahead. They wish to create lasting business models and solid green solutions that will both contribute effectively to CO2 cuts and hold water in a life cycle perspective. It is interesting that this long-term perspective crashes in the face of politicians, who, despite great visions, often look only four years ahead in time for the next election.
A telling example of this was the seminar "The Forgotten Climate Giant" at Bygg Arena Arendal. Minister Nikolai Astrup claimed that we must hurry slowly to bring along both small and large companies, and to be sure that the measures we take are correct. He was met with opposition from several of the construction players on the panel, who on the contrary, believed that now is the time to run fast.
We can not hurry slowly to "get everyone on board". There are ambitious people in both small and large companies, and they are ready; now is the time speed, they argued.
Digitization of the Core Business is Essential
There was great unanimity at most technology and construction-related events in Arendal: We have the solutions, and it is urgent to get them implement them. We have to go from pilot to volume.
At Sintef and Telenor's event on green digital technology towards 2030, investor Birger Steen argued that we must take advantage of the digitization that we've seen as a result of the corona situation. Now it is no longer "a transformation we are in", now we require digitization of the core business. Sintef's director Alexandra Beck Gjørv emphasized that there is a need for a digital effort towards 2030, where data-driven innovation makes sharing easier. Post corona, we are moving from voluntary collaboration to a green, global race.
The cost of the project's lifetime does not have to be more expensive, but it is the initial costs that most people are afraid of. Therefore, the need for good support schemes was a repeatedly raised point. This would enable circularity to become the new standard in all projects. For example, Katharina Bramslev in the Green Building Alliance emphasized that BREEAM Very Good does not cost anything extra today.
Being Excellent has a cost, but not everyone needs to be innovative and leading. Now we have to focus on increasing the volume. We must normalize being good.

Ordinary Recyclable Materials Have a Significant Effect



At the seminar "The Material Revolution - in Accordance With the Paris Agreement", Asplan Viak presented the main findings from the Enova study "Climate-friendly building materials". The message was clear: We do not have to wait for a material revolution.
Only by switching to ordinary recyclable materials available on the market, such as solid wood, linoleum, wood cladding, environmentally friendly concrete, the industry would cut a third of its emissions.
These are completely ordinary materials that are easily accessible; there is no need for innovation here. If low-emission materials would also be utilized in the construction solutions, the effect would be even greater. When this volume increases we will rapidly experience substantial cuts.
There are certain prerequisites for achieving this. Construction materials must be mapped for future reuse. Products and building parts must be reused and recreated. Building materials should also be taken from donor buildings as locally as possible. Grønn byggalianse (The Green Building Alliance), Norsk eiendom (Norwegian Real Estate) and a number of other actors have already been advocating this for some time, and the message was repeated and emphasized at the seminar "The Forgotten Climate Giant".
One place where there is a lot to gain is through public and private tenants. The public sector is the largest tenant of commercial buildings, but still only considers price and suitability when deciding where to rent. There is a great potential in tenants starting to require certain environmental standards.
System and Documentation are Key for Large-Scale Reuse
According to figures from IKEA, 3.3 million pieces of furniture are thrown away in Norway every year. This is substantial in and of itself, but when IKEA also show figures of 6 million pieces of furniture being sold annually, it hits even harder. We have a responsibility to prevent that more than half of all furniture sold is dissipating from the economy.
Throwing away products and materials should be considered the least attractive option. We must get to the point where usable things do not go out of the circulation process. One of the ways to approach this is to actively be raising the awareness throughout the entire value chain. At the same time, we can also build an infrastructure for large-scale reuse.
Referencing projects such as the KPMG building, KA23 and Asker municipality, it was emphasized throughout the week that systematic work and good documentation are absolutely central to achieving circularity in buildings.
These projects all use Loopfront, which is referred to as the alpha and omega of the projects' success.
In KA23, for example, they achieved a 65 per cent greenhouse gas reduction compared to other reference buildings. And if they only look at materials, the reduction was as much as 86 percent.
In general, it is about seeing the lifetime cost as a whole. Circular projects have a higher investment cost, but it is paid down over a lifetime. Especially when the infrastructure and the surrounding market become more and more established and improved.
Urgent Need to Cut Emissions and Create a Circular Construction Industry
The agreement is definite: Cutting emissions and developing a circular construction industry is an urgent matter. And if one is to believe Arendalsuka's many seminars, plenty of us are now picking up the challenge. This should be creating some ripples.

See you in Arendal for more experience exchange and inspiration next year!
Contact us today to get an overview of your reuse potential!